The 411
Join us on our amazing cool events and workshops in Toronto and worldwide
Workshops/Events
To learn more about our upcoming events, subscribe to our newsletter to receive the most up-to-date workshops:
We will be at STACKT Market from June 10 - 23, come see our faces, some cool plants 🌱, amazing art and we are sharing the space with La Flor Crowns

We will be taking online order pick-ups at the shop, order online and you don't have to pay for shipping!

One more thing: we will be accepting clothing donations during our two week residency, if you have clothing you do not wear and want to give it a new home with a creative twist, drop your unwanted items at our shop!
Thank you to everyone that came to our workshop!
IF YOU MISSED OUR LAST WORKSHOP, DON'T WORRY - SIGN UP TO OUR MAILING LIST TO HEAR ABOUT OUR NEXT ONE!
PAST EVENTS
FASHION ART TORONTO [FAT] 2018
POP-UP SHOP & PARTY
July 22nd and 23rd 2017 at 187 Augusta Ave.
Watch below the curated talks from our Pop-Up!
Guest Speakers
Erika Pierre
Erika will be discussing her experience in the tech world and moving within the industry as a Black Women.
Erika is a queer femme who spends her days building the internet. In her off time, she enjoys Beyoncé, summers in Montréal, and cats.
Marisa Mack
Marisa will be focusing on her love of photography and the translation image and storytelling.
I am a photographer and photojournalist based in Toronto and London, England, by way of Trinidad and Tobago. I have a BA from York University and a MBA in Business Administration from U of T.
The thing that draws me to photography, is my love for and my fascination with the human condition. My style is very versatile as I am not afraid to push my ability to the limit. I take great pride in the knowledge that there is nothing I cannot accomplish with will, creativity, a camera and a light source. I am an entrepreneur and an artist whose story is in the process being written in the images I capture and the lives I impact.
Igho Diana
Igho will be exploring the subject of wellness and self-care.
Igho Diana is a black female creative born in Nigeria, raised primarily in Vancouver, BC. In her twenty-plus years of lived experience, she has come to believe that being Black and a Woman is a lesson in resilience in itself. Thus, she dedicates her time documenting and sharing her experiences--as testimony, through her writing, spoken word performances, mentorship programs, and workshops.

She aims to continue creating space for young black women to practice self-care and creativity, intentionally.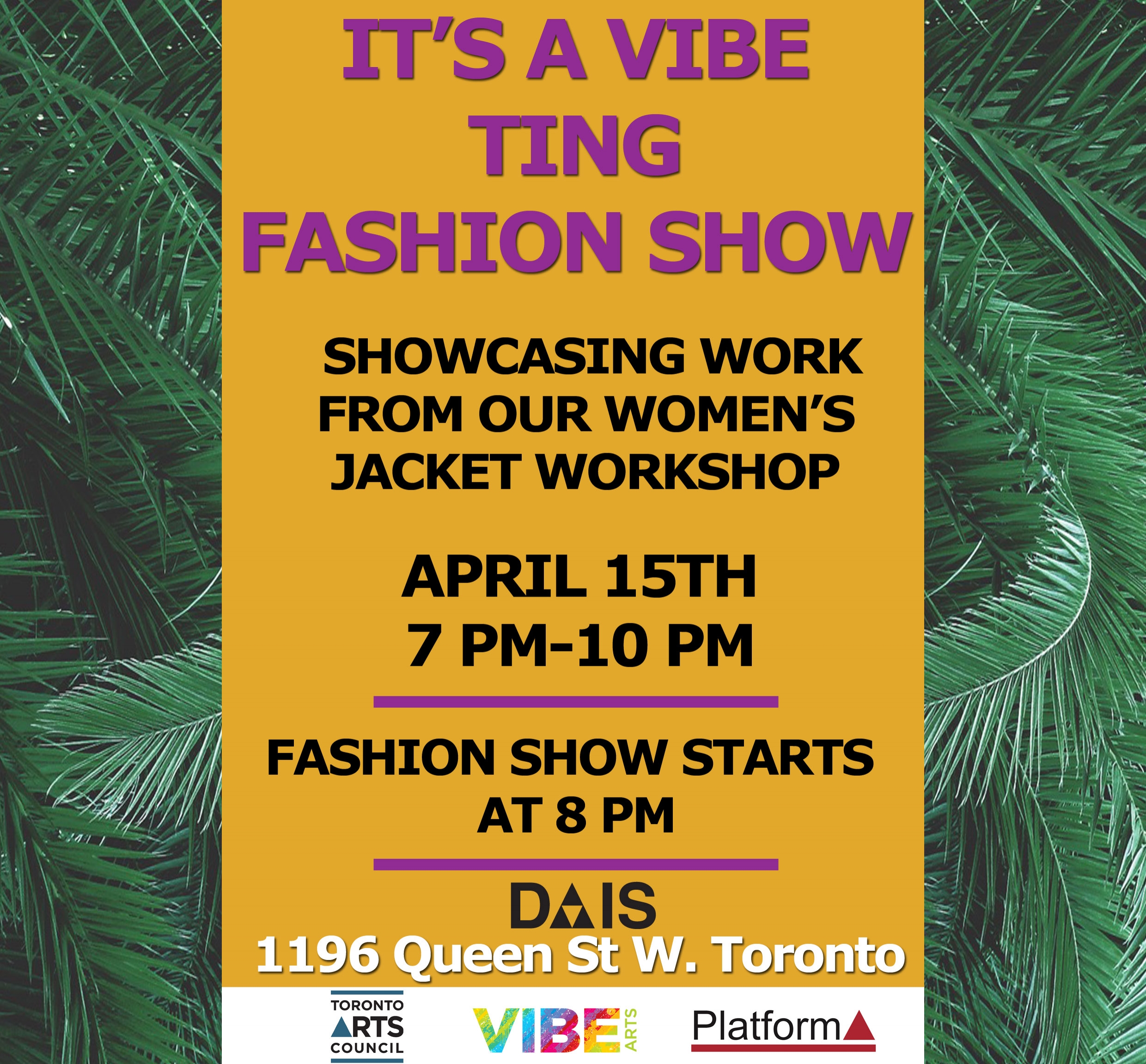 Thank you to everyone that came out and supported us for "IT'S A VIBE TING" Fashion Show